We always here about the importance of social media in marketing and promotion. With new social media platforms popping up and older platforms closing down on a daily basis, it's evident which of the big players are important to consider as part of your strategy.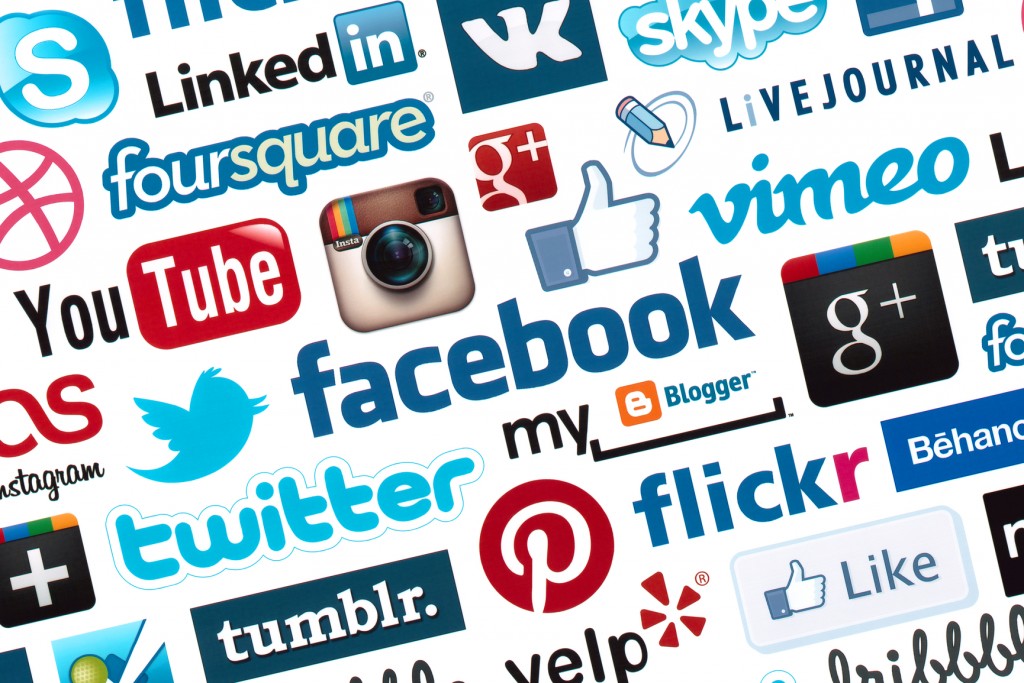 So, the million dollar question is, which one/s should I choose?
First of all, you need to ask yourself what do you realistically hope to achieve via Social Media? At PNR, we use social media to raise awareness of our brand/services by posting weekly blogs on Facebook & Twitter, whilst also submitting relevant offers, promotions and examples of our recent design and print work. Raising the awareness of our services on Facebook & Twitter is a useful tool to generate enquiries which often turn to sales. Choosing which social media platforms to use will greatly depend on the nature of your brand or service and the target market you wish to pitch to!
What social media platforms are there and how can they help?
(Taken from 60 Second Marketer)
Facebook: Mark Zuckerberg started Facebook out of his dorm room for his fellow students at Harvard. Today, toddlers to grandmothers can be found on Facebook. Strengths: Widely-adopted by large segments of the population. Weaknesses: Will the younger generation stay on Facebook once Grandma has "friended" them?
Google+: This is the new kid on the block, but poses a serious threat to Facebook and other platforms. Why? Because it's just so darn easy to use — the clean, simple interface makes connecting with friends, family and business associates a piece of cake. Google+ was the fastest-growing social network in history and looks as though it's here for the long-run. Strengths: Ease-of-use and uncluttered environment. Weaknesses: Competition from other well-established social media platforms.
LinkedIn: This is the Grand Pooh Bah of them all. They've been around since 2003, which, in social media terms is also known as "since the beginning of time." Strengths: Everybody's on LinkedIn. Weaknesses: Most people have trouble knowing what to do with LinkedIn after they upload their business information.
Twitter: A surprisingly-successful tool that is widely-adopted and used for everything from business to fun and games. Strengths: Used by large segments of the population. Weaknesses: Can be a distraction & many people find the whole concept confusing.
Flickr: This is a photo-sharing site that can be used to build awareness and drive traffic to your product pages. If you're selling hunting rifles or tennis rackets or widgets, you'll want to use Flickr to a) build awareness for your product and b) drive people from Flickr to your website. Strengths: Flickr is easy-to-use and has a clean user-interface. Weaknesses: Photo-sharing sites are important, but they're not the very first thing you'll want to work on in your social media campaign.
YouTube: Of course, YouTube is one of the better-known platforms used to promote businesses. The key to YouTube is to keep the videos short and sweet. Make sure they solve the "what's in it for me" equation. YouTube is perfect for "How To" videos, but it's not a good place to upload the CEOs annual speech to shareholders. Strengths: YouTube is ubiquitous. Weaknesses: It's a cluttered environment that can sometimes have some pretty racy videos on it. (Or so we've heard.)
Pinterest: We live in a visual world and Pinterest leverages that. Tired of reading long blog posts (like this one) but still enjoy skimming through images that are worth 1,000 words? If so, then Pinterest is for you. Just visit the site, sign up and start sharing images by re-pinning them to your profile. Strengths: A visually-appealing way to share information with followers. Weaknesses: Competition from a wide variety of other social media platforms.
Instagram: A surprisingly fun photography app that's sweeping the globe. Install Instagram on your smartphone and, next time you take a photo, use it to enhance, stylize and share the photo with others in your network. Strengths: A fun, easy-to-use app. Weaknesses: Other apps provide a similar experience.
Interesting social media facts that may help you…
(Taken from http://oursocialtimes.com/)
Facebook and Instagram users are the most engaged. Around 60% of their users sign in every day (compared to 46% of Twitter users)
Instagrammers also use Twitter. There is a 50% crossover between the networks.
Pinterest (21%) is now more popular than Twitter (18%) among Internet users.
Facebook is ageing. 45% of Internet users aged 65+ use Facebook.
Almost all social networkers use Facebook. In fact, over 80% of 'other' social network users also use Facebook.
Keep reading…
To summarise, the great thing about social media is that for the most part, it's completely free! However, if you put all of your faith in social media to generate a huge number of leads, you may fall rather short of the mark. Encapsulating social media as part of an overall strategy is great. Basing your whole strategy around social media (in most cases) is not. Be witty and be wise!