When the decision comes to launch a new business, most of us will logically work to our strengths in determining what must come first in the planning process. Inevitably, the admin, finance and infrastructure will take the hot seat and then be followed by our individual needs and requirements. For example, a florist will probably locate a list of suppliers and start to create (in his or her mind) a range of products to appeal to the target market.
Unfortunately, many entrepreneurs and small business owners fail to create or the 'right image' for said business, product or service.
Although it may sound like a small piece of a somewhat larger jigsaw, creating a unique brand identity that appeals directly to your target audience is a vital process which often lets promising small businesses down.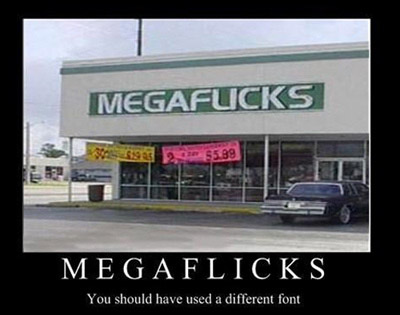 (Image source: verydemotivational.com)
So, what can be done to improve or create 'the right' image for your company, service or brand?
Consider your target market – your brand image and identity must directly connect with the target market you wish to pitch at. For example, creating a company logo using childish fonts and cartoons to reflect a quality wedding photography business simply wouldn't fit the bill. You're logo is often the first 'touch point' (when your business comes into contact with your customers). It's essential to leave a lasting and relevant image in the minds of the consumer.
What makes you unique? First of all, think about what unique features, values or products your brand brings to the market. Secondly, think about how you would like to portray this. The objective is to present a brand image that's instantly recognisable and can be recalled at a later date by your potential customers.
Consistency – Every time your brand image comes into contact with potential customers, you must ensure it's presented consistently. This goes for your logo, website, business cards, marketing material, newsletters, shop signage, product packaging and just about anything that is associated with your company. So, pick a font that you will use throughout all of your publications and stick to it. Customers like simplicity and consistency.
Don't always choose the cheap option – you often only have one chance to leave a positive and trustworthy image in the mind of the consumer. This can be instantly damaged by purchasing and distributing low quality materials such as cheap business cards and flimsy flyers. Place yourself in the mind of the consumer, what would you think if you were given a paper business card designed on Microsoft Word and printed on a home computer?
Your competitors are important - Use them as a benchmark to create your brand identity! Don't forget to be as unique as possible while still reflecting a relevant image. Also, keep an eye on what they're doing to portray their brand identity. You can always benefit from being aware.
Consider the whole package – OK, you may have a flashy logo, website & shop sign, but does your service or product reflect this? Customers will create preconceived ideas about what they expect from your company as soon as they come into contact with your website, logo, advert or shop sign. The last thing you want is for them to be let down by your superficial branding which suggests you're a 5 star À la carte restaurant, when realistically, you're no better than a local cafe. Ensure your brand identity is upheld throughout your company to enhance and satisfy the customer experience!
Hopefully, these points will see you along the way to creating your successful brand image.
If you simply don't have the time or know how to achieve a successful brand & company image, PNR Marketing offers a complete branding and marketing consultancy package which covers all bases. We're highly experienced in providing a great value service which actually works for our clients! So, if you're establishing a new company or simply wish to revamp your existing one, please get in touch with us via the Contact Page.